25 Years Experience That You Can Trust
Meet the Team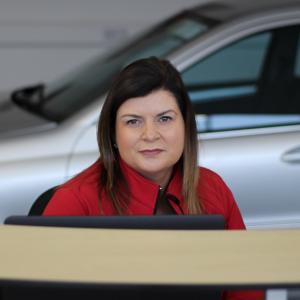 Barbara McCarrick
Finance Director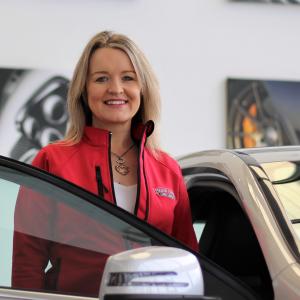 Sinead McNasser
Sales & Finance
Greg Hayes
Aftersales Manager Damien McCarrick
Preperation Manager
Customer Reviews
Customer Reviews
I purchased an Audi A6 from Sinead and the entire process was professional, but easy and I was constantly kept in the loop leading up to collecting my car. Highly recommended, I will purchase my next car there to
Just picked my new car up from Enda and Sinead yesterday. Both Enda and Sinead were very easy to deal with from the minute I came to look at the car to the minute I collected it. Delighted with my new purchase. I would highly recommend this garage.
I bought an Audi A6. The service from Sinead, Enda and Eugene was great and they made the process very easy. They even dropped the car to me in Limerick.
Just got our car today…. Sinead and the crew took care of every small details…. I would highly recommend them, they are very professional and friendly…. Was a pleasure to work with them
We bought a Mercedes a few days ago, we are very happy, the car is beautiful, clean, well-kept, in very good condition. Sinead and Enda are very nice, everything was taken care of in just one day. We can recommend Enda Mc Carrick 100%. Thank you and we will definitely use your services again in the future. ❤️ Jowita and Jakub
Just picked up my new car last week. The service is absolutely excellent. Calm and stress free, professional, friendly, efficient and really fair pricing and trade in valuation. Thank you Enda and Sinead. I cannot recommend highly enough.
Recently traded in my 10 year old car for a lovely Peugeot 3008. From start to finish we got excellent attention from Sinead, she even texted out of office hours, a few times, to make sure that all was ready & seamless. It was a pleasure to deal with Mc Carricks & in particular with Sinead.
Thanks very much collected my car so happy with my purchase, Sinead was very helpful and everything ready and hassle free, great service
Dziękuję za miłą i profesjonalną obsługę. Hyundai Ioniq jak narazie sprawia uśmiech na mojej twarzy. Pozdrawiam
I recently purchased an EV from Sinead & Enda and they were amazing to deal with. They were honest and professional and absolutely lovely from start to finish. It was the quickest and easiest car purchase I've ever done! I certainly won't hesitate to deal with them again! Cannot recommend them enough!
Collected my car today and was very impressed with the efficiency and standard of service received from Sinead and Enda. I have no problem recommending Enda McCarrick Cars Ltd to family and friends.
.just changed our car Sinead and enda very good and helpful to deal with really good experience+great cars thanks for all your help
Highly recommend Enda McCarrick Car Sales and in particular Sinead who from the outset made the process of purchasing my new car very easy!! Very happy with my Skoda Superb, excellent service and a top quality fair priced car. Would definitely recommend visiting Enda McCarrick Cars Ltd
Highly recommend this car dealership. the car i bought is really in great condition, clean, shiny. Sinead arranged all the paperwork for me. She is always in touch with the client. I am satisfied with my purchase. Now just drive and enjoy????
Couldn't be happier with my Audi A6, excellent service and a lovely car with extremely low mileage. Very happy with my purchase and would definitely recommend visiting Enda McCarrick Cars Ltd if you're after an immaculate and fair priced car. Ask for Sinead, super helpful and made the whole process super easy and straight forward.
Thanks Sinead and Enda. You have top quality cars and we are delighted with our car. Everything was made easy. Will definitely call back in the future. Much appreciated !
Can't recommend them highly enough! From the moment Sinead said hello with a lovely warm smile, to both herself and Enda waving me off in my new wheels, to a follow up message to say thanks again and making sure all was ok with the car. 100%
Very happy with my Audi A6, excellent service and a top quality fair priced car. Would definitely recommend visiting Enda McCarrick Cars Ltd – Sinead was so helpful and made the whole process very easy and straightforward. Thanks very much!
Just arrived home after collecting my Audi A6. Fabulous car, Enda great to deal with, fair price for a top quality car. Couldn't recommend highly enough ????????
My wife bought her car from the team here and it was an exceptional experience. This was in early 2019 but the process was actually very Covid friendly. we live 2 hours from the garage so the discussion was done over WhatsApp with Sinead. we send images of the trade in (even the scratches) and they gave us a very fair price. We sorted out everything via email then I drove up, they had a quick inspection of the car, and we brought the new car home. Can't recommend the process highly enough. When it's time for the next change we will be going back here, no question.
Great selection of cars to choose from. Knowledgeable and approachable sales staff. Really knew what they were talking about and I never felt pressured or pushed into making a decision. I've already recommended them and will be back in the future.
Got my car serviced here a few weeks ago. Total professional job, they explained exactly the work that was needed and all was agreed upon before hand. The cars in top condition now. Perfect.
Really friendly staff, really helpful too! They helped me find the perfect car for my young family. Couldn't be happier with the experience. Thanks Enda.
NEW IN STOCK
2020 Mercedes-Benz E Class
E 300de AMG PREMIUM
2.0 Hybrid Diesel Plug-in
Saloon
Automatic
52,000 km
2019 Audi A6
S-LINE 2.0 TDI 40 204PS AVANT
2.0 Diesel
Estate
Automatic
108,000 km
2019 Mercedes-Benz E Class
E 220 D SE **COMMAND SAT NAV**
2.0 Diesel
Saloon
Automatic
54,716 km
2014 Land Rover Defender
110 2.2 TDCi Hard Top
2.2 Diesel
Panel Van
Manual
115,870 km